Women of Joujouka/Jahjouka/Jajouka with Master Musicians Mohamed Mockshan and Abu filmed in Joujouka/Jajouka c.2005.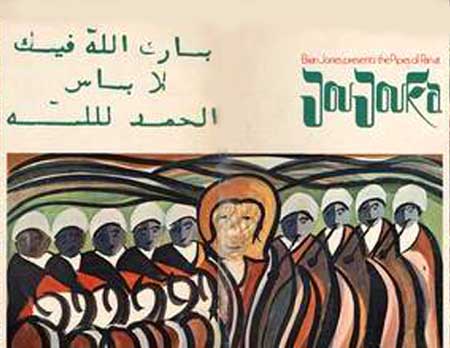 This clip is from a segment arranged and filmed in Joujouka c.2005 by Maroc 2 TV. The clip is filmed in the garden of Mohamed Hamri. The olives trees were planted by Hamri when he built this house in 1989. Hamri passed away in 2000. His life's work with the Master Musicians assured that the music of his village and its Master practictioners was world famous. In 1968 Hamri and Brion Gysin brought Brian Jones to the village to record. The resulting LP "Brian Jones presents the Pipes of Pan at Joujouka" was released in 1971
Master Musicians of Joujouka Festival 2010
4-6 June Joujouka, Jahjouka, Jajouka, Ahl Srif Djebel (Ahl Srif Mountains), Morocco.
Booking now on The Master Musicians Official Site
For info email joujouka@gmail.com