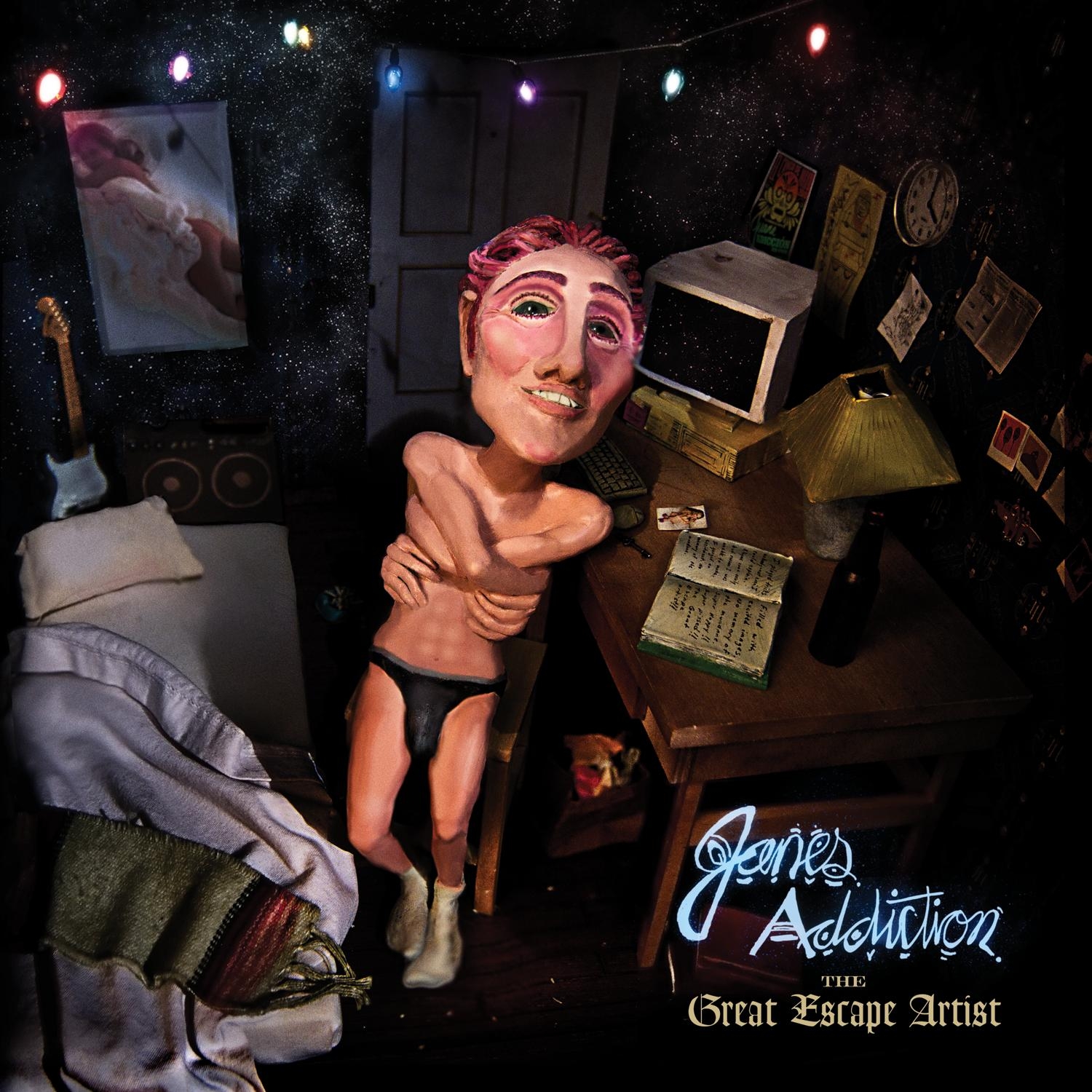 The Master Musicians of Joujouka are proud to announce that The Great Escape Artist by Jane's Addiction will be available on 18 October from Capitol Records. According to Capitol and Virgin Label Group president Dan McCarroll "Everyone pushed to make it great-good wasn't good enough," he says. "They knew as a band and as a voice in history [that] they had to make a record that [made] people say, 'This is amazing.' It was a talked-about, conscious effort to deliver a record that was really special.".
Billboard magazine highlights the Master Musicians of Joujouka in their first reference to the group in 15 years. Thank you Jane's Addiction and all at Capitol/Virgin and Prospect Park who have made this happen.
"The Great Escape Artist" also features the Master Musicians of Joujouka, who worked with the Rolling Stones' Brian Jones in the '60s, on the psychedelic guitar-shredder "End to the Lies." Elsewhere, "Broken People" packs a mellower, stadium-sized refrain, and Farrell declares his allegiance to life on the street on the gritty, drum-heavy "Underground."
http://www.billboard.com/news/jane-s-addiction-go-for-something-great-1005379492.story#/news/jane-s-addiction-go-for-something-great-1005379492.story
Rumours of a Jane's Addoction tour with Smashing Pumpkins abound and if so the Masters say "we want in".....
Ahmed Attar leader of the Masters said " Billy came to stay with us in 2006 for his birthday he had a toothache and I showed him the pliers that I use to pull teeth when people in the village have a toothache but he decided not to accept my work as the village dentist...so we must just work on music"
For the Jane's Addiction recordings the Master contributed sonic tones that they matched to Dave Navarro's guitar. Rich Costey's production on End to the Lies utilises The Master Musicians in a super intelligent merging of sonic tone using the Masters elongated noteS to enhance and underpin the guitar rather than attempting to force issues. Though Master Musicians of Joujouka music defied Ornette Coleman in 1973, Jane's Addiction have managed to use the Masters tones in a perfect balance with their own sound and needs.
Jane's Addiction Official Site Go to home page to hear End to the Lies
http://janesaddiction.com/news/30571